Rob's talks...





including

'Barely Believable'

(

requested by a racy WI

!)

The speaking side of Rob's 'retirement' has been picking up steadily, often booked more than a year ahead. The talk on the marine wildlife of the Norfolk coast 'Hidden Treasures of Norfolk's Secret Sea' has given many local groups their record attendances... but he can also have groups on tenterhooks or rolling with laughter talking about travel, shopping, posing for pictures or being assaulted with cans of peaches.
If you don't see what you want just get in touch!
Rob's most popular talks...

are about our Seasearch diving around East Anglia. That now extends to 4 separate presentations which have all gone down well and can include emphasis on the bits that suit you - seaweeds for a gardening club for example
Hidden Treasures of Our Secret Sea

– An introduction to our marine wildlife
in various regional flavours; Norfolk, Suffolk and East Anglia.
Seasearch East

-
How we go about recording wildlife underwater
Chalk Explorer

- A trip along the reef, for landlubbers or with diving advice
Unique Reef

- Showing how the reef and wildlife varies in each habitat - with lots of video.


Other talks... as well as shorter versions of the main talks there are others which started as extras but can be combined or expanded to entertain for a reasonable duration too;
Seaweed safari (ideal for gardening interests!)
Marine Conservation Zones - Something that frightens fishermen but not fish
Cley's Prehistoric Forest - Dawn's amazing find and how it went global
The Vera and Rosalie - WW1 Wrecks to Reefs, twin centenarian ladies full of life!

Britain's coasts... other parts of the UK are exciting too, and we've dived all over! Perhaps you'd like to hear about some other travels?
The Farne Islands - friendly seals galore
St Abbs - Wildlife around the harbour side voluntary reserve
Pembrokeshire - Welsh wildife and the Skomer Marine Nature Reserve
Dorset - All sorts; piers, ports and slugs
The Scillies - Blue skies, clear water, peace and quiet.
Scotland's West Coast - One of the UK's marine wildilfe hot spots
St Kilda - Legendary island and some epic diving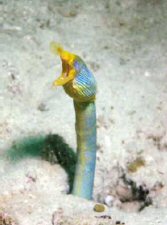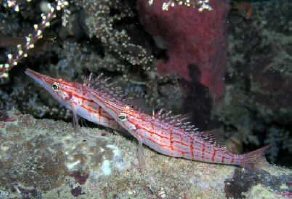 Further afield... the seas and oceans all have lots to offer too. Perhaps you'd like a nice warm talk or something more exotic?
Sangalakki - Warm Water Wanderings - Turtles, mantas and politics. A threatened paradise.
Thailand - The land of smiles, tropical coral and life threatening head injuries
Dutch Dive Dating – Sexy cuttlefish gather for one last fling!
Indonesia – Fish and sea slugs like you wouldn't believe.
Scuba New Zealand – Taking a road trip South to North.
Oban to St Kilda - diving North of the border from the mainland out to the outer Outer Hebrides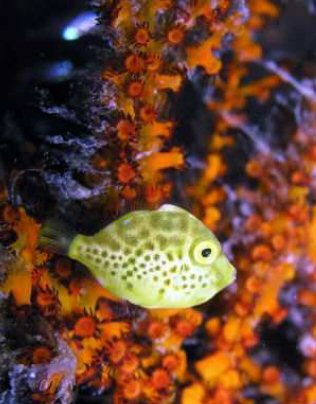 Model Subject... It's hard to believe but Rob has modelled underwater and on land. Being a subject is very different to a photographer or artist's perspective. There are many aesthetic, artistic and amusing challenges to being a muse.
This led to the production of the stupidly funny (and by WI demand) -
Barely believeable! - life as a life model, fun and artistic show and tell
All the talks go down well but this is a hit! "100x times funnier than your last, and that was hilarious!"
"Thank you for entertaining us so well last night. I think you got the smut level just right!"

"I should say that you are the first speaker who has ever helped clear the room up at the end of the evening - in addition to giving us all a good laugh - and that was much appreciated!!"
If that whets you appetite Rob runs fun workshops to try your hand at life drawing, ideal for groups, parties, team building and any grown up gathering really - have a look here: Eastern Life Art

Photography...
Rob has been teaching digital photography for years so there are lots of photographic topicsl A tour around your camera. The Digital Darkroom. Getting Started with your Digital Camera, Making the most of your Digital Camera, Taking your Digital Camera Underwater, Taking your Digital SLR underwater, Light painting, Macro magic, See yourself in the Landscape, City and street photography.
Digital Cinema - even better than the real thing? What makes digital cinema the best way to see even the oldest films... what should you have noticed is better?
One thing that sets Rob apart from some of other after dinner and group speakers is that he hope not to impose his personality on the audience and instead use his enthusiasm for some genuinely fascinating subjects to draw everyone into the matter at hand - which isn't to say he doesn't have a wealth of tales from his travels just that those are the side dish, not the main course :-)

Cost: Nominally £110 + travel in 2016 for local and conservation groups and £250 + travel for corporate audiences. If you think that sounds hefty there are two points to consider; firstly - most is ploughed back into conservation activities and secondly - it's negotiable, for each according to their means, so if you are small group who can't gather sufficent numbers, are just starting and building funds or have a major project to support get in touch and we'll see what we can do. Where conservation is concerned the message is much more important than money.
No charge? If you're a dive club, shop or group then we are very, very happy to visit to explain the Seasearch project in the hope that you would like to participate. Seasearch is a project for amateur divers to record what they see on their dives... it's very simple and very important. Any diver can do it! Honestly. As these visits are basically a recruiting exercise there is, of course, no charge. Please feel free to donate to Seasearch East (us), Seasearch or the MCS.
If you need a speaker, pundit or sort of expert Rob would be happy to help. He's worked internationally for big companies, schools, locally for the smallest groups and one to one - always taking a pride in delivering just what's needed. Interested? Please get in touch.
Rob
Constructive comments and corrections are always welcome.


Please use the following e-mail address: hello (at) 1townhouses (dot) co (dot) uk
Use the usual symbols, this odd format is just to reduce the risk of spam.